Our Management Team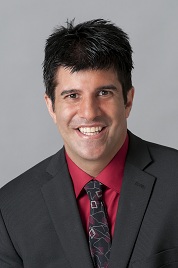 Daryl Capuano
Chief Executive Officer
Daryl founded The Learning Consultants to improve student performance and inspire young adults to reach their full potential.
Daryl graduated magna cum laude and Phi Beta Kappa from Georgetown University, where he graduated number one in his concentration and was named the Outstanding Student in his department.
Daryl simultaneously earned two graduate degrees: a law degree from the University of Pennsylvania Law School, where he was named to Who's Who in American Law Students, and a master's degree from Penn's Fels Center of Government. Daryl also earned a prestigious Equal Justice Foundation Fellowship, for which he served at The Brookings Institute, the nation's top think tank.
After Penn Law, Daryl was appointed an Assistant District Attorney in Philadelphia where he worked on high profile homicide appeals. Thereafter, Daryl moved to Washington, DC and served the United States as enforcement attorney with the Securities and Exchange Commission where he led the investigation into one of the largest financial frauds in history.
After serving as an associate with one of the nation's largest law firms, Daryl became Vice-President and General Counsel for Mindgrow, an A&E television-funded new media-education company.
In order to pursue his interest in education and to focus directly on helping students reach their potential, Daryl founded The Learning Consultants in 2000.
Recently named to Who's Who In America, Daryl has been featured in national magazines such as Business Week and Online Learning and local media such as The Hartford Courant and WMRD Radio. Daryl has also published numerous articles in national magazines on various educational issues as well as his new book: Motivate Your Son.
In addition to running The Learning Consultants, Daryl is a professor of Constitutional Law as well as several other college courses related to law and government.
Daryl is a featured speaker on educational issues on a local and national level.
Daryl, lives in Old Saybrook, CT with his wife and three children, and can be reached at (860) 510-0410 or via email at dcapuano@LearningConsultantsGroup.com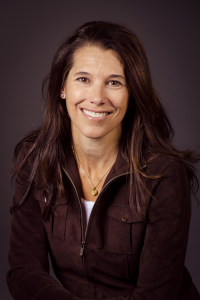 Kathleen Brigham
Director of New York
Kathleen graduated from Middlebury College and went on to complete a Masters in Educational Administration from Columbia Teacher's College. She worked as an admissions director for grades K-8 at the Dwight School in New York City and during that time taught art history and grammar classes. Kathleen then moved to London, where she started tutoring at the American School in London in St. Johns Wood. Wanting to have more of a background in special education, she completed the Beve Hornsby Diploma in Learning Differences that taught the Alpha to Omega program. During her time in London, Kathleen also co-founded School Choice International, an education consulting company that counseled families looking for schools both in the London and Tri-State area. She taught ESL to foreign business executives and homeschooled children of actors who were abroad for stints of time. Kathleen also teaches creative writing to middle school aged children and works as a writing coach for students and adults alike.
Kathleen lives with her three children in Riverdale, NY.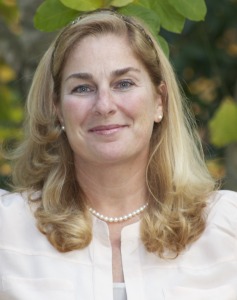 Jean Card
Director of Student Mastery
Jean has extensive experience interacting with families and students through her years as a clinical therapist and social worker. Her experience includes counseling youths with ADD, depression and other issues that affect performance. Jean received her MSW from Boston College and her B.A. from Colby College.
Blending her social work and education backgrounds, Jean has led the test prep and tutoring programs for the Learning Consultants at The Grove School as well as the student orientation and Student Mastery Program at The Williams School.
Jean has given presentations in a variety of areas including Student Mastery, test prep, and general student motivation.
Jean counsels and tutors students in a variety of areas and spearheads the Student Mastery Program.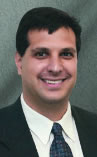 Paul Borgese
Director of Educational Programming, New York
Paul brings an international background to his work as the chief designer for educational programming at The Learning Consultants.
Paul attended the University of Pennsylvania, where he graduated magna cum laude in both finance (The Wharton School) and English.
He also holds master's degrees from Cambridge University in England, where he was a British Marshall Scholar, the University of Pennsylvania Fels School, and the New York University Business School. He has lectured and written books, articles and white papers on a wide range of educational topics.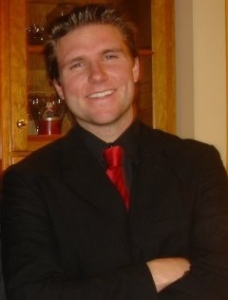 Jesse Brockwell
Director of Middlesex County, CT

When Jesse applied to our company, several trusted advisors called and said things like "he was the smartest guy who ever went through The Country School during my time there" and "there is no one I know who relates to teens as well as Jesse".
Jesse joined The Learning Consultants full time six years ago and has received similar accolades throughout his tenure. His excellence was recently awarded with his appointment to Director of Middlesex County.  Jesse has successfully run Lyme-Old Lyme's SAT program and Old Saybrook High School's SAT program.  Jesse resides in East Lyme, Connecticut.
Jerry Lieblich
Hailing from balmy East Setauket, NY, Jerry graduated cum laude from Yale with a degree in Philosophy, where he wrote term papers on everything from the logical form of the word "the" to the direction of time (hint: it goes forward). Jerry has over three years of experience teaching and tutoring everything from middle school music to high school math and physics, striving always to instill a sense of passion, wonder, and broader understanding into what could otherwise be mere rote learning. When not tutoring, Jerry lives a double life as an internationally produced playwright, whose work has been performed and developed at Playwrights Horizons, Soho Rep, and theaters from Chicago to London to the radio. He tutors middle school through high school Math, Physics, Chemistry, English, Writing, and Test Prep (including SAT, ACT, SSAT, ISEE). He also spent a summer handling birds of prey at a zoo – ask him about it.
Michael Asher
Michael graduated magna cum laude from Duke University, where he studied psychology, English, and computer science, and was an Angier B. Duke Scholar. Michael then joined Teach for America and earned a Masters degree in Special Education from Hunter College while teaching in the Bronx. Michael currently teaches all levels of high school math, as well as computer science and AP psychology. His teaching schedule and masters degree have given him experience working with students of many different abilities and learning styles.
Michael loves math and has a passion for making the subject both engaging and approachable. He tutors Algebra, Geometry, Algebra II, Trigonometry, and all sections of the SAT, ACT, SSAT, and ISEE. When not teaching or tutoring Michael loves reading, ultimate frisbee, Duke football, and the New York Times crossword puzzle.
Jessica Halper
Jessica graduated from Middlebury College summa cum laude with a bachelor's degree in psychology and art history. After four years of frolicking amongst the greenery of rural Vermont, she packed her bags and moved to New York City where she enrolled at New York University to complete course work in pre-health studies. Outside of the classroom, she worked as a researcher at NYU Langone Medical Center Psychiatry in PTSD and traumatic brain injury. Combining brain and behavior, mind and body, her team investigated the biological markers of trauma with hopes of improving diagnostic criteria for both civilian and military populations. She has likewise conducted similar research and clinical work at Columbia Presbyterian and Bellevue Hospital Center.
Jessica has tutored students throughout much of her academic career. At Middlebury, she won the Paul W. Ward Prize in writing and was selected to be a tutor in analytical writing and composition for those entering their first year. Grounded in a traditional liberal arts background, her academic strengths run the gamut from creative writing to biology. Given her strong foundation in the sciences, she has tutored students in biology, chemistry, calculus etc. Whether outlining the inner workings of the Kreb Cycle or constructing a thesis on baroque Dutch painting, Jessica is there to give a helping hand and a good laugh.
Christina Martin
Christina attended Williams College, where she graduated cum laude in English Literature. She has studied at the International Culinary Center (formerly the French Culinary Institute) and the School of Philosophy and Letters at the University of Buenos Aires. A graduate of Stuyvesant High School, Christina has worked as test prep teacher at EMath in Flushing, Queens, and as a teaching assistant at the Go Project, a summer learning program in downtown Manhattan. She has experience working with students on a wide variety of topics, from standardized exam preparation to mathematics research writing to arts and music workshops. An avid traveler, Christina spent several months working for the education branch of a women's labor union in Ahmedabad, India, where her duties included leading English, grammar, self-defense, and arts programs with the daughters of union members. She tutors math, English, writing, history, beginner and intermediate Spanish, SAT and ACT prep.
Jill Reinholdt
Jill attended Hofstra University, where she graduated summa cum laude in Marketing and Management. Jill went on to join Teach For America and earn a Masters in General Education and Special Education from Fordham University. Jill enjoys teaching and has experience in elementary school classrooms with both general education students and students with special needs.
Jill has extensive teaching experience with various areas of test prep, writing, reading and mathematics. She is well versed in testing strategies for all genres, including whole-test or subject-based approaches. She is able to provide tutoring in expository, persuasive and opinion essay writing, as well as close reading skills that can help students succeed on rigorous tests. Jill is experienced teaching grammar, phonics, decoding, fluency and reading comprehension and can provide tutoring in all areas mentioned. Jill is also familiar with math skills and strategies and is able to tutor math in any elementary or middle school level.
Meredith Hayes
Meredith brings a passion for the written word plus 20 years of publishing and editing experience to The Learning Consultants. She earned her English degree from Skidmore College and then began her career at Houghton Mifflin in Boston, MA assisting with the production of The American Heritage Dictionary. In the early '90s, she moved to NYC to become a literary agent. After years of shepherding authors through the publishing process, she gained editorial expertise and learned the value of language fluency and writing skills.
Today, with the extended Common Core State Standards for the English Language Arts, there are heightened expectations in the schools. With a first-grader of her own in a NYC public school, Meredith recognizes the pressures in and out of the classroom. With her patient and positive attitude, Meredith puts children at ease while motivating them to be goal-oriented and even excited about learning.
Ashley Hinz 
Ashley attended the University of New Hampshire, where she graduated summa cum laude with a degree in Family Studies. Ashley went on to study at Teacher's College at Columbia University where she earned her Master of Arts in Teaching (Elementary Inclusive Education). Ashley then joined Teach For America and taught at a high-performing charter school. Currently, she is teaching fourth grade at a New York City district school where she enjoys teaching a class full of both general education students and those with special needs.
Ashley has extensive experience with teaching kindergarten through fourth grade. She is trained in various reading programs to increase phonics, decoding, fluency, vocabulary and comprehension skills. Also, Ashley is well versed with teaching narrative, persuasive/opinion, and informational writing. As a former science teacher, her passion lies in teaching science and math. Ashley is familiar with test preparation strategies for all elementary subject areas.
Ashley's positive attitude combined with her use of targeted strategies for different learners, helps children to become excited and confident about their studies!
Elizabeth Fox
Lizzie graduated Magna Cum Laude from Williams College with a BA in Comparative Literature and Latin Language. She has been teaching and tutoring regularly for over six years, instructing students in subjects ranging from French and Latin to essay writing and test prep. An avid traveler, Elizabeth has lived in India, where she taught 11th and 12th grade English Language and Literature (with a focus on Shakespeare's Macbeth) at a school for underprivileged children, France, where she studied a rigorous, immersive French curriculum at the Institut International D'Études Françaises in Strasbourg and taught conversational English to French families, and the Philippines, where she worked as a journalist and women's health activist in Manila. Since moving to New York, Lizzie has tutored writing, test prep, Latin (her first love) and several other subjects while pursuing a career in the performing arts. With warmth, patience, and genuine belief in the potential of each of her students, Lizzie encourages her students to connect with their work while arming them with the skills necessary to meet their goals.
Aaron Berkowitz is a Writing Assistant for the CUNY Start Program at Bronx Community College. He expects to graduate with his MFA in Creative Writing from Sarah Lawrence College in May 2016. Upon completed his B.A. in Literature with a minor in Writing at Yeshiva College, he treated himself to studies at the Jerusalem Culinary Institute, where he graduated with honors and dual degrees in Culinary Arts and Patisserie & Bread baking. After working as a chef, Aaron returned to New York and began a career as a free-lance writer and editor. He wrote as a gossip columnist, a food critic, and finally helped edit and compose a writing and literacy curriculum for an online differentiated education program. He also began his career teaching and tutoring students ranging from elementary school through college. He is co-founder and editor-in chief of the Jewish Literary Journal.
Margot Miranda
Margot graduated with Honors from UNC Chapel Hill with a double major in Psychology and Spanish and earned dual masters degrees in General Education and Special Education from Bank Street College. Margot taught with Teach For America in NYC public schools for three years and has served as a TFA manager and coach supporting other teachers for over three years.
Margot is an experienced classroom teacher and tutor. She has taught subjects including reading, writing, mathematics, science, and social studies in both special and general education programs in elementary, middle, and high school. She is also experienced in various forms of test prep, including the Hunter test.
She believes in customizing her approach to meet students' specific needs, and views learning differences as assets rather than obstacles on the road to personal success.
We are in the process of hiring top tutors in Manhattan. If you are one or know of any that would like to work for Connecticut's top tutoring organization and who live in Manhattan, NY, please have them contact us.