Our Management Team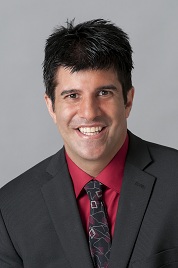 Daryl Capuano
Chief Executive Officer
Daryl founded The Learning Consultants to improve student performance and inspire young adults to reach their full potential.
Daryl graduated magna cum laude and Phi Beta Kappa from Georgetown University, where he graduated number one in his concentration and was named the Outstanding Student in his department.
Daryl simultaneously earned two graduate degrees: a law degree from the University of Pennsylvania Law School, where he was named to Who's Who in American Law Students, and a master's degree from Penn's Fels Center of Government. Daryl also earned a prestigious Equal Justice Foundation Fellowship, for which he served at The Brookings Institute, the nation's top think tank.
After Penn Law, Daryl was appointed an Assistant District Attorney in Philadelphia where he worked on high profile homicide appeals. Thereafter, Daryl moved to Washington, DC and served the United States as enforcement attorney with the Securities and Exchange Commission where he led the investigation into one of the largest financial frauds in history.
After serving as an associate with one of the nation's largest law firms, Daryl became Vice-President and General Counsel for Mindgrow, an A&E television-funded new media-education company.
In order to pursue his interest in education and to focus directly on helping students reach their potential, Daryl founded The Learning Consultants in 2000.
Recently named to Who's Who In America, Daryl has been featured in national magazines such as Business Week and Online Learning and local media such as The Hartford Courant and WMRD Radio. Daryl has also published numerous articles in national magazines on various educational issues as well as his new book: Motivate Your Son.
In addition to running The Learning Consultants, Daryl is a professor of Constitutional Law as well as several other college courses related to law and government.
Daryl is a featured speaker on educational issues on a local and national level.
Daryl, lives in Old Saybrook, CT with his wife and three children, and can be reached at (860) 510-0410 or via email at dcapuano@LearningConsultantsGroup.com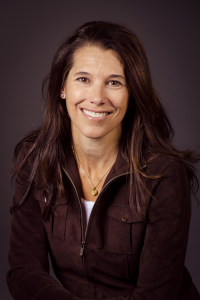 Kathleen Brigham
Director of New York
Kathleen graduated from Middlebury College and went on to complete a Masters in Educational Administration from Columbia Teacher's College. She worked as an admissions director for grades K-8 at the Dwight School in New York City and during that time taught art history and grammar classes. Kathleen then moved to London, where she started tutoring at the American School in London in St. Johns Wood. Wanting to have more of a background in special education, she completed the Beve Hornsby Diploma in Learning Differences that taught the Alpha to Omega program. During her time in London, Kathleen also co-founded School Choice International, an education consulting company that counseled families looking for schools both in the London and Tri-State area. She taught ESL to foreign business executives and homeschooled children of actors who were abroad for stints of time. Kathleen also teaches creative writing to middle school aged children and works as a writing coach for students and adults alike.
Kathleen lives with her three children in Riverdale, NY.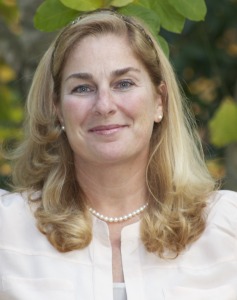 Jean Card
Director of Student Mastery
Jean has extensive experience interacting with families and students through her years as a clinical therapist and social worker. Her experience includes counseling youths with ADD, depression and other issues that affect performance. Jean received her MSW from Boston College and her B.A. from Colby College.
Blending her social work and education backgrounds, Jean has led the test prep and tutoring programs for the Learning Consultants at The Grove School as well as the student orientation and Student Mastery Program at The Williams School.
Jean has given presentations in a variety of areas including Student Mastery, test prep, and general student motivation.
Jean counsels and tutors students in a variety of areas and spearheads the Student Mastery Program.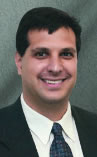 Paul Borgese
Director of Educational Programming, New York
Paul brings an international background to his work as the chief designer for educational programming at The Learning Consultants.
Paul attended the University of Pennsylvania, where he graduated magna cum laude in both finance (The Wharton School) and English.
He also holds master's degrees from Cambridge University in England, where he was a British Marshall Scholar, the University of Pennsylvania Fels School, and the New York University Business School. He has lectured and written books, articles and white papers on a wide range of educational topics.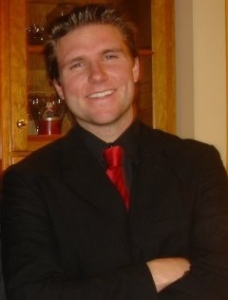 Jesse Brockwell
Director of Middlesex County, CT

When Jesse applied to our company, several trusted advisors called and said things like "he was the smartest guy who ever went through The Country School during my time there" and "there is no one I know who relates to teens as well as Jesse".
Jesse joined The Learning Consultants full time six years ago and has received similar accolades throughout his tenure. His excellence was recently awarded with his appointment to Director of Middlesex County.  Jesse has successfully run Lyme-Old Lyme's SAT program and Old Saybrook High School's SAT program.  Jesse resides in East Lyme, Connecticut.
Carmen Melillo 
As a 2009 graduate of Wesleyan University, Carmen has twelve years of experience working in education in New York and Connecticut. He has extensive experience in tutoring students of all ages, diverse backgrounds, levels of ability, and socioeconomic status. For the past five years he has run test prep for the prestigious Summer Search NYC youth leadership program, overseeing score increases of up to 200 points for students with no prior test prep experience. His personal caseload of students had a 95% college acceptance rate. Well versed in academic test prep, Carmen has a particular love of language arts, and had edited and advised hundreds of college essays amd personal statements and has himself won three state-level writing competitions in CT.
In addition to his tutoring experience, he has worked as an Arts and Music teacher in the Brooklyn school system and is a trained Professional Mentor for youth development and counseling. Carmen has three years of experience working as a college advisor and editor for college applications. He is noted by former students for his relationship building skills as well as his teaching fluency with diverse learning styles.
When he is not in the classroom, Carmen can be found in the Greek bakeries of Astoria or enjoying the outdoors along the CT shoreline. A former student of The Learning Consultants, he is excited and proud to join our team in serving students.
Ashley Hinz 
Ashley attended the University of New Hampshire, where she graduated summa cum laude with a degree in Family Studies. Ashley went on to study at Teacher's College at Columbia University where she earned her Master of Arts in Teaching (Elementary Inclusive Education). Ashley then joined Teach For America and taught at a high-performing charter school. Currently, she is teaching fourth grade at a New York City district school where she enjoys teaching a class full of both general education students and those with special needs.
Ashley has extensive experience with teaching kindergarten through fourth grade. She is trained in various reading programs to increase phonics, decoding, fluency, vocabulary and comprehension skills. Also, Ashley is well versed with teaching narrative, persuasive/opinion, and informational writing. As a former science teacher, her passion lies in teaching science and math. Ashley is familiar with test preparation strategies for all elementary subject areas.
Ashley's positive attitude combined with her use of targeted strategies for different learners, helps children to become excited and confident about their studies!
Rachel Piaker 
Rachel received her B.A. from Tufts University. She began her graduate career pursuing dentistry at the University of Connecticut School of Dental Medicine, but after a change of heart, chose a different path. Rachel is currently enrolled in a Masters program in Mental Health Counseling at Fordham University.
Rachel has a vast array of experiences reflective of her love for teaching and helping others, especially children and young adults. These include teaching reading, writing, and math as a teaching assistant, as well as research positions in Psychology, Neonatology and Neurology. She has a strong background in both science and English and has tutored students in high school and college level Biology, while also helping students prepare for the ACT, SAT, SAT II, SHSA Hunter College Entrance Exam, and ISEE.
As a tutor, Rachel enjoys getting students excited about learning and watching them succeed. She also has expertise in working with children and adolescents struggling with executive functioning skills. Her calm demeanor and patience has helped many students find more beneficial ways to study and manage their academic courses in a way that best fits their individual personality and needs.
Frank Jones II
Frank received a B.S. in Mechanical Engineering & Material Science with minors in Mathematics and Finance from Duke University, where he also completed material processing and discovery research under the department chair and university doctors. During that time, Frank worked on autonomous, deep-ocean exploration and multi-faceted 3D printing projects, as well as a game theoretical analysis and systematic revision of the corporate bond market.
Frank's tutoring experience includes multiple years of one-on-one college, AP, and test prep tutoring, with students who have gone on to attend schools including Stanford and Georgetown. His work experience includes time spent at Goldman Sachs, as well as on the data team for a nationwide campaign. Frank currently serves as the CFO and leads innovation efforts for a material innovation brand based in Tribeca. In high school, Frank scored a 2380 on the SAT (National Merit Scholar), a 35 on the ACT, 4x 800 and 1x 780 on the SAT II, and was an AP Scholar with Distinction, having scored the maximum "5" on 6 AP exams.
Frank loves to learn and prides himself on working harder than the next guy – he has as much as learn from others as they do from him, and he feels that there is no better feeling than watching the lightbulb go on for a student. He is sociable and treats his students like adults, pushing them to expect the best from themselves and maximizing their natural ability. When Frank isn't working, you can find him playing music, sports, or cooking.
Margot Miranda
Margot graduated with Honors from UNC Chapel Hill with a double major in Psychology and Spanish and earned dual masters degrees in General Education and Special Education from Bank Street College. Margot taught with Teach For America in NYC public schools for three years and has served as a TFA manager and coach supporting other teachers for over three years.
Margot is an experienced classroom teacher and tutor. She has taught subjects including reading, writing, mathematics, science, and social studies in both special and general education programs in elementary, middle, and high school. She is also experienced in various forms of test prep, including the Hunter test.
She believes in customizing her approach to meet students' specific needs, and views learning differences as assets rather than obstacles on the road to personal success.
Elizabeth Fox
Lizzie graduated Magna Cum Laude from Williams College with a BA in Comparative Literature and Latin Language. She has been teaching and tutoring regularly for over six years, instructing students in subjects ranging from French and Latin to essay writing and test prep. An avid traveler, Elizabeth has lived in India, where she taught 11th and 12th grade English Language and Literature (with a focus on Shakespeare's Macbeth) at a school for underprivileged children, France, where she studied a rigorous, immersive French curriculum at the Institut International D'Études Françaises in Strasbourg and taught conversational English to French families, and the Philippines, where she worked as a journalist and women's health activist in Manila. Since moving to New York, Lizzie has tutored writing, test prep, Latin (her first love) and several other subjects while pursuing a career in the performing arts. With warmth, patience, and genuine belief in the potential of each of her students, Lizzie encourages her students to connect with their work while arming them with the skills necessary to meet their goals.
Aaron Berkowitz 
Aaron Berkowitz is a Writing Assistant for the CUNY Start Program at Bronx Community College. He expects to graduate with his MFA in Creative Writing from Sarah Lawrence College in May 2016. Upon completed his B.A. in Literature with a minor in Writing at Yeshiva College, he treated himself to studies at the Jerusalem Culinary Institute, where he graduated with honors and dual degrees in Culinary Arts and Patisserie & Bread baking. After working as a chef, Aaron returned to New York and began a career as a free-lance writer and editor. He wrote as a gossip columnist, a food critic, and finally helped edit and compose a writing and literacy curriculum for an online differentiated education program. He also began his career teaching and tutoring students ranging from elementary school through college. He is co-founder and editor-in chief of the Jewish Literary Journal.
Brett Martell
Brett is the Lower School Science Coordinator at Brunswick School in Greenwich, Connecticut. He oversees and implements the science curriculum for Pre-Kindergarten through Fourth Grade students. He has attended the annual National Science Teachers Association Conference three times.  Additionally, Brett serves as the Student Council Faculty Advisor at Brunswick.
Prior to teaching science, Brett taught first grade, fourth grade, and self-contained third through fifth-grade students. As an undergraduate, Brett majored in American Studies and Elementary Education at Manhattanville College. He earned his Mater's of Professional Studies from Manhattanville in Special Education and Literacy. He is a New York State certified teacher for grades 1-6. Brett is also a member of the Brunswick Trust Character and Leadership Program. He completed training at the Garden Carney Leadership Institute, where he earned a certificate from The Graduate School of Education of the University of Pennsylvania.
Brett coaches the Freshmen basketball team, as well as the Junior Varsity baseball team. He works with students of all ages in a variety of academic and study skills. Finally, he enjoys the opportunity to work one-on-one with students to prepare them for academic success in the classroom.
Joseph Giustozzi
A native of New York City and current resident of New Canaan, Connecticut, Joseph graduated from the Bronx High School of Science and went on to earn a Bachelor of Science in Aeronautical Engineering and a Masters Degree in Mathematics, both at New York University.
Aside from several years as a full time mathematics instructor at the university level, teaching courses in pre-calculus and calculus. Joseph has spent most of his career in the development of avionic software on number fighter aircraft programs, such as the F-14 and F-16. More recently, he has accepted a position as an adjunct faculty member in the Mathematics Department at Fairfield University.
Joseph has over ten years of experience tutoring hundreds of local high school students in Fairfield County in a wide variety of courses, including algebra, geometry, pre-calculus, and calculus. He has also helped many middle and high school students prepare for standardized tests like the AP, SAT, ACT, PSAT, SSAT, and ISEE. He also tutors for the GRE exam. Joseph enjoys helping struggling students turn frustrating, and even frightening experiences into success stories. He truly enjoys encouraging and challenging them to overcome fear and despair and watching them replace negative attitudes with new-found confidence. Joseph also finds great satisfaction in helping talented students do even better.
Lindsey Furnary 
Lindsey adheres firmly to the belief that great minds do not think alike and as such cherishes the opportunity to create a portrait of her students' needs by studying their learning preferences, personality, temperament, and interests. A graduate of St. Lawrence University and native Vermonter, Lindsey identified her passion for facilitating the "a-ha moment" for her students at a very early age when she would teach her stuffed animals to read and write. Many years later, Lindsey studied Childhood General Education at Bank Street College of Education, where she developed a deep understanding of child development and cultivated her proficiency with instructional strategies that meet the needs of diverse learners.
Lindsey began her work in the classroom at Brunswick School in Greenwich, CT and then until recently, was a homeroom teacher in the Lower and Middle divisions at the Allen-Stevenson School in Manhattan. Lindsey has honed her practice by pursuing numerous professional development opportunities at the Windward Teacher Training Institute, Dana Hall Summer Math Institute and Writer's Workshop at Columbia University.
She works with students during the elementary and middle school years to help them gain mastery of foundational skills across all academic disciplines. Lindsey especially loves to create individualized instruction in the areas of reading and writing, and also specializes in supporting her students in developing organizational habits that enable them to feel confident and self-reliant.
Having taught at boys' schools, Lindsey relates quite well to students who prefer to be in constant motion. When she is not playing with her baby daughter, Charlotte, Lindsey can be found training for marathons or on her yoga mat.
Margaret DiBernardino 
Margaret's background includes attending a technical high school where she participated in a three year engineering program. Through this program, Margaret found that she enjoyed helping her classmates with the advanced math they were learning. After graduating high school, she attended H.H, Lehman College where she received her Bachelor's degree in Computer Science. Currently, Margaret is is furthering her education by working towards a Masters in Mathematics.
For twenty-five years, Margaret has been teaching fourth grade level math to pre-calculus level and has been successfully tutoring upper level mathematics since 2002 with the Greenwich Education Group, Prodigy Learning Center, and Achievement Learning Center. She has a history working with the NYCDOE and is currently working for the Archdiocese of New York. Margaret especially enjoys tutoring SSAT/SAT/SAT II Math and ACT Math and Science, as well as elementary and high school math and test prep.
Whether your child needs in-depth help or a quick review of content, Margaret is eager to help. She prides herself on her ability to help students achieve their academic goals.
Maria Viale
Maria was born in Italy and after some time, moved to Argentina. While in Argentina, Maria attended school where she decided to learn English and French. She has always had a passion for languages so she became a teacher and an interpreter. She studied at Middlebury College and spent a year in France finishing her Master's thesis.
Maria taught French, Italian, and Spanish in various school in Westchester NY, and Connecticut. She also taught French and Italian to executives of various companies in Buenos Aires, Argentina. Maria speaks all three languages fluently.
Maria's other passion is theater, which has helped her immensely in her classes with her students. Doing role play to bring real life situations to classes using the language students are learning has proven to be an excellent tool to improve the use and practice of foreign language. As an avid learner she is always looking for new teaching methodologies to apply in her classes to make the learning process real and communicative!
She is proud to be able to speak four languages because it has opened many doors. Maria always tells her students that the best legacy they can have is to know more than one language because it will help them to understand other cultures and they will be enriched by the experience. Through the practice of reading, speaking, listening, and writing, students will gain and improve the knowledge of the foreign language where the main goal is to communicate and feel at ease. She enjoys seeing how much her students learn while having fun! Presently, Maria teaches French, Spanish, and Italian to middle, high school, and college students. Over the years, she has taken many valuable methodology teaching workshops, which helped her to improve and enrich her teaching experience.
Maria can customize her course to your needs. For instant tutoring, Maria can assist with basic, intermediate, and advanced grammar practice. She can also help with daily homework assignments and / or with any kind of specific assignments.
Tricia Burns
Tricia Burns is a 25-year veteran teacher who has devoted her career to meeting the needs of all students. Tricia received her Bachelor of Arts degree in Elementary Education from Pace University. She went on to complete her Master's Program in Special Education at the College of New Rochelle. Tricia knew from a young age that her calling was teaching. She has always been able to make connections with her students and use a variety of strategies to make things "click" for them.
Over the course of her career, Tricia has worked with children in the Mamaroneck School District, Children's Village in Dobb's Ferry, and a private speech and language pathology center. She just began her 20th year working for the Port Chester School District. She is currently working at the Port Chester Middle School, co-teaching in a 6th grade class. There she works with adolescents with a variety of needs and learning styles. She has been successful in honing into the learning style that best suites each student. She has created individualized education plans and formed a successful working relationship with parents, related service providers and other teachers.
In her free time, Tricia enjoys spending time with her husband and two teenage daughters and two dogs at their home in Connecticut. She also loves to read, travel and relax on the beach.
Sara Martell
Sara Martell is a Pre and Lower School Learning Specialist at Ridgefield Academy, where she works closely with students, teachers, and parents. With a Master of Science in Education in Childhood Special and General Education from Bank Street College of Education, Sara is well-versed in supporting students with a variety of learning profiles. Sara is particularly passionate about teaching early literacy skills and working with struggling readers. She has been trained in Orton-Gillingham, Preventing Academic Failure, and Wilson Foundations. She has successfully implemented multisensory instruction in whole class, small group, and one-on-one settings. She is also trained in Teachers College Reading and Writing Workshops. Sara has six years of teaching experience at a variety of independent schools including Ridgefield Academy, Collegiate School, and Brunswick School. She is adept at forming strong relationships with students and their families, identifying students' strengths and goals, and designing instruction that meets students where they are and pushes them to the next level.
Richard Santucci 
After graduating at Mercy College, he turned golf professional. He worked in this career as a Class A PGA Golf Professional for 23 years and for the last 12 years as the teaching professional at Rye Golf Club. After 23 years he decided it was time to head in a new direction and serve a community in need of positive role models. Richard went back to Graduate School at Mercy College's accelerated teaching program and earned his Masters in Science of Adolescence Education. He holds two licenses, the first in Social Studies Grades 7 – 12, and the second in Students with Disabilities 7 – 12.
Richard has been employed by Mott Hall V School in the Bronx, NY, where he started 12 years ago. This school is a Title 1 school, meaning it has a large population of students that have many obstacles to overcome on a daily basis and are in need of a good education, and supportive and positive feedback. He thoroughly enjoys the challenge of working in this kind of environment and the feedback from the students is always encouraging and inspiring.
Richard works with students to prepare them for the state test in ELA. He prepares them by working on skills such as breaking down words and identifying a prefix, root and suffix, as well as using context clues to identify the central idea of an article. He and his students also work on their ability to carefully read the questions being asked in order to select the best answer. Richard feels as though he has the experience and skills to support students in all areas of Language Arts and English. The areas of critical reading and writing are not always taught thoroughly in schools and they are skills that are needed in all areas of life.
We are in the process of hiring top tutors in Manhattan. If you are one or know of any that would like to work for Connecticut's top tutoring organization and who live in Manhattan, NY, please have them contact us.